Greetings
My name is Mike Mullen, and I thank you for stopping by. If you haven't yet, take some time to explore the Lakes of Yosemite. Below you will find more information about me, and this project, which I believe to be the first known attempt to photograph all of the 167 named lakes in Yosemite National Park. My hope for this humble website is to share some of the joy, peace and grandeur of one of our most iconic wildernesses. I encourage you to let your pace slow, maybe stop a while at a lake of your liking, and soak in a moment of mountain air.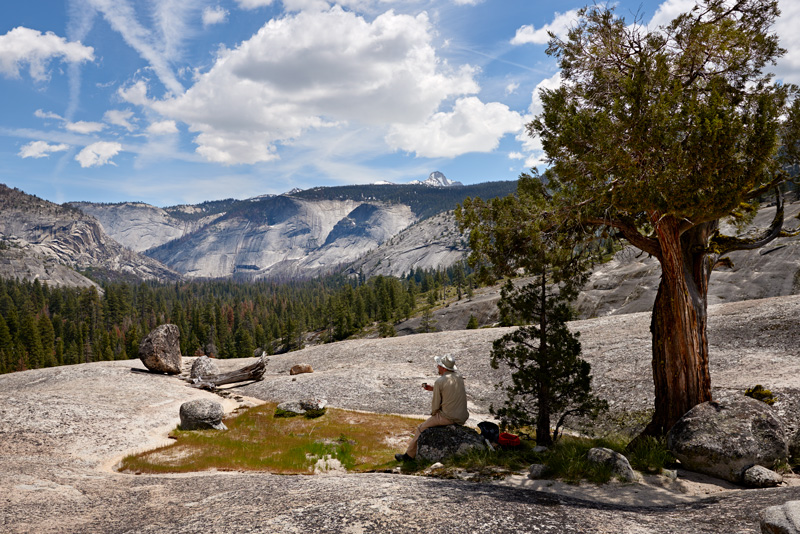 About Yosemite
Located in the central Sierra Nevada of California, Yosemite National Park is the second oldest national park in the United States. The famed Yosemite Valley makes up roughly one percent of the park's 759,620 acres.
About the Lakes of Yosemite Project
All but one of the lakes I plan to photograph are in the 677,600 acres of Yosemite that are officially designated as wilderness which means that travel in these areas is limited to foot and pack animals. Many of the lakes are not directly accessible by trail and the majority are many miles from the nearest trailhead. As a result visiting these lakes requires a good deal of backpacking often without the aid of a trail.
For this project I focused on lakes with official names, and compiled a list of 167 lakes drawn from United States Geological Survey (USGS) topographic maps, the Geographic Names Information System (GNIS) database, and a few of my own idiosyncratic choices. Notably, I have left Mirror Lake, Hetch Hetchy Reservoir and Lake Eleanor off my list.
The elevation and acreage data have been drawn from the National Hydrography Dataset (NHD), as well as the GNIS database, USGS topographic maps, and in some cases the calculated elevation determined by the excellent CalTopo mapping tool.
Acreage data was determined by cross checking lake locations with a hydrography dataset provided by the NPS, which was in turn drawn from the National Hydrography Dataset. I also consulted the NHD in building my final list of lakes.
My list includes 17 lake groupings for which I determined individual names for each lake in the group that I planned to photograph. The lakes that are part of a group are indicated by parentheticals added to their names. For example, for Sunrise Lakes, I have added Sunrise Lakes (lower), Sunrise Lakes (middle) and Sunrise Lakes (upper) where only Sunrise Lakes appears on maps.
About Me
I was born and raised in Tahoe City and the mountains have always been in my blood. Between 2013 and 2015 I photographed all 89 of the named lakes in Desolation Wilderness and created a book, The Lakes of Desolation, (now out of print) with a photograph of each of the lakes. In 2016 I began working on my effort to photograph the lakes of Yosemite.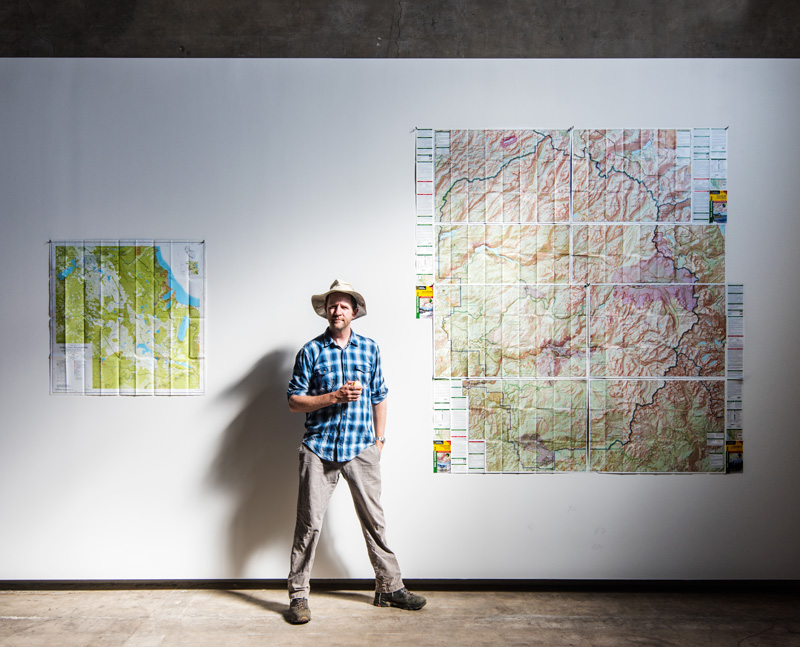 To hear more about my Yosemite and Desolation projects you can listen to my appearance on the Adventure Bound podcast, and while you are at it, check out other episodes of this stellar outdoor adventure focused podcast.